6 steps in branding strategy to help businesses succeed in the digital age
---
Previously, businesses in general as well as business people in particular believed that tangible assets were the only goal that the business world was always aiming for. However, this concept has gradually changed as the so-called "brand" is more people's attention. So how to have an effective branding strategy in today's time?
What is a branding strategy?
Brand building strategy is the use of marketing solutions and strategies to help the business name come closer to consumers. Sometimes, the purpose of these strategies is not to do business, help customers identify the brand, strengthen the reputation of the new brand is the end result to be achieved.
This will give businesses a unique identity in the market to increase their competitiveness with other names as well as help users easily recognize the brand.

In today's digital transformation, businesses can apply the following to increase their brand:
Optimizing user experience through UX/UI design .
Marketing mix strategy .
SEO and content marketing.
Develop social media marketing , platform, website.
Promote email marketing.
SEM (PPC).
Given the value proposition .
Use reputable, clean KOLs .
Increase brand awareness in customers.
The importance of branding strategy in business
A business can still operate in the market even without focusing much on brand development. However, that's just the way it works and the short-term vision. That business will not make new strides if only looking at temporary benefits. This makes the business become more blurred, asynchronous, inconsistent and gradually customers will forget the presence of this name in the market.
If businesses want to "survive" and rise up in today's competitive market, creating a branding strategy is extremely necessary. A successful strategy will bring businesses long-term benefits..
Helping businesses operate according to long-term development orientations, goals and plans.
Increasing competitiveness with other competitors and gradually mastering and regulating the market.
Improve the reputation and position of the business in the hearts of customers.
Build trust and solid relationship with customers.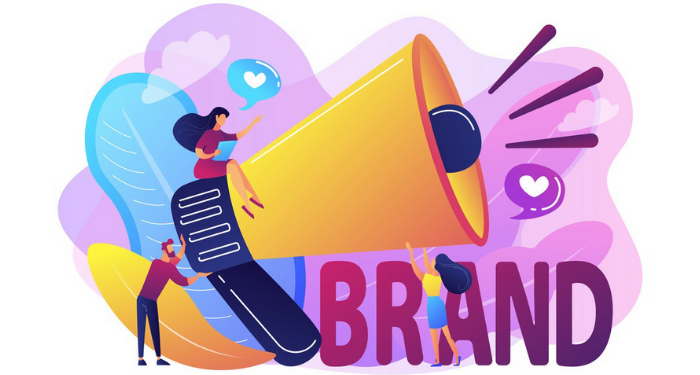 Build an effective branding strategy in just 6 steps
Step 1: Identify your target audience and target market
Enterprises want to have a successful strategy, the first thing to do is to identify the target audience, the strategic market that they want to target. The more detailed this information, the better. For example, age group, gender, interests, place to live and work, average income level, habits, education level, life goals, brands they are using, etc. You can filter the audience that matches your brand.
More generally, the target customer is the target market. Do you want to target the domestic or foreign market? Where do your customers come from? Which area? Once you define these elements, the next steps of design and implementation become much easier.
Step 2: Mission, value of the strategy
Branding strategies will often come with a certain mission, expressed through the slogan , logo or theme sentence of the strategy. This will help businesses have a clearer direction in conveying messages to users. The famous Nike brand slogan "Just Do It" has sent a very humane and meaningful message to its customers in general as well as sports athletes in particular that all movement and creativity are the premise for future leaps and bounds.

Step 3: Conduct surveys, research competitors in the market
You can create survey forms and conduct them on social networking sites. This will help you better understand the insight of the customer as well as exploration of the situation on the market rivals. Or you can come up with certain criteria yourself and compare with businesses in the same field. From there, businesses can draw their own SWOT or pros and cons to adjust the strategy.
Step 4: Design logo and slogan for the brand
In addition to the fact that customers will remember you through products and services, they also pay attention to your media publications appearing on mass media channels. One of them is the slogan and logo of the brand. Slogan is used to convey the message "call to action" to customers. Logos are used to help customers locate the brand.
Not only that, businesses should also create their own "color" in the market with an impressive and fancy typography. Right from the very beginning, choosing a color palette is indispensable. For example, the main colors or logos of big F&B names in Vietnam such as The Coffee House, Highlands Coffee, Phuc Long, Starbucks, etc.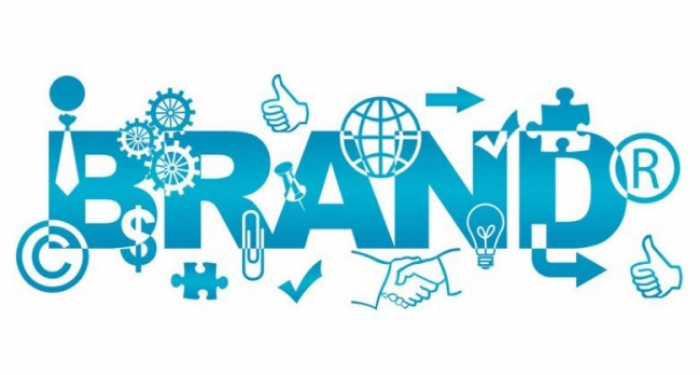 Step 5: Set up touch points
Brand is an intangible asset but is expressed in tangible elements through the touch points between users and businesses. It could be the following signs: signs in representative offices, stamps on file covers, logos on document files, company's own uniforms, plastic bags, etc. You can see the brand presence all around.
Step 6: Sincerity and consistency between words and actions
The words and deeds of a business always need to be consistent with each other. You can't call for environmental campaigns at press conferences and then do the opposite behind your back. This is taboo in the branding process. Because there are many businesses, words and actions do not go together, causing customers to resent and boycott.
Brand building is a serious long-term accumulation process. Businesses should take it one step at a time, avoiding the stage burn that will lead to the level of effectiveness of the strategy. The journey of a thousand steps still has to start with the first step. Maybe the process of building a brand will face many difficulties and obstacles, but once a business has a foothold in the market, in the hearts of consumers, success is only a matter of time.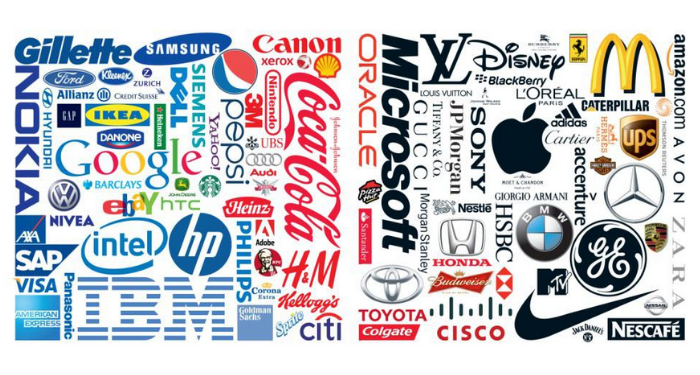 Above are the sharing of branding strategies as well as ways that can help businesses achieve this goal. Hope you will find the article valuable and please support Tino Group by clicking like and rating five stars at the end of the article. This will be a source of motivation to help the staff to constantly share useful knowledge to readers. Good luck!
Frequently asked questions
What is the difference between brand and trademark?
Trademarks are considered part of a brand. Trademark can be understood simply as the nameplate of the business. Brand is what customers remember the business when it is mentioned. Trademarks are seen as a tangible asset, while a brand is an invaluable intangible asset.
How do customers perceive the brand choice?
According to research by Nielson, up to 59% of customers tend to trust and choose brands that evoke a feeling of familiarity, peace of mind and trust. So, if you can increase brand recognition, your chances of reaching users will be higher.
What strategies can be used to position the brand?
You can apply one of the following brand positioning criteria: quality, value, features, relationships, desires, problems/solutions, competitors, emotions, etc.
How to clearly define branding strategy?
To determine a branding strategy, businesses need to answer the following questions: What are your core values? Why am I on the market? What makes you different? What do users need from you?